I'm not sure if it was because it was nearing the end of summer, but Lessi was having a tough day, really wanting some attention, so after getting mad, I went online and found several little science experiments we could do. This one with the food coloring in milk was really fun.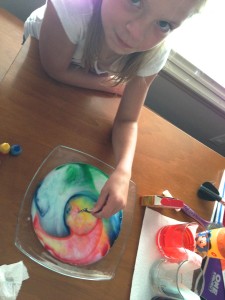 Lessi made a face out of her ice cream. Those are tiny york peppermint patties and a licorice.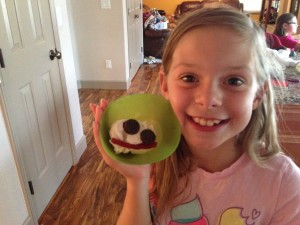 Lessi also went to theater camp at the high school. She was a pirate. She did a great job and it was a cute little play. Nice and short.
While I was gone one day (can't remember where I was) Cameron took Eli's training wheels off. That was all he needed. I don't think Cameron had to give him any pointers or hold onto the back or anything. He just took off on two wheels.
And here's Jace in his thinking chair again. That blue glow on his tummy is from an iPod.

And then we have Jace eating yogurt by himself, not so successfully.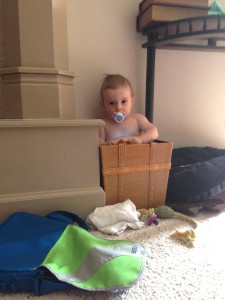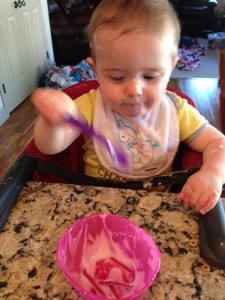 First day of school! I think it was Aug 24th. Sophie in 2nd grade. Lessi in 3rd.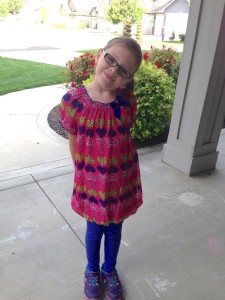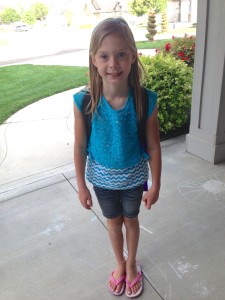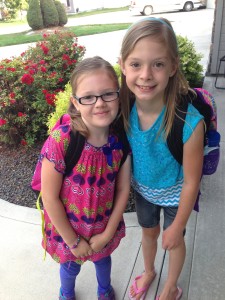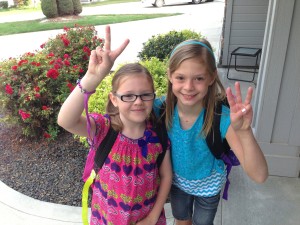 Hanging out in the front yard with Jace. Admiring the pretty view.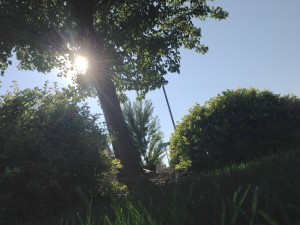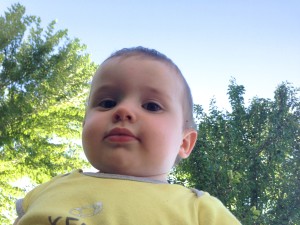 Snuggling with Dad and having a little chat. And then making faces at me.